Bringing new life into Lithuanian recruitment market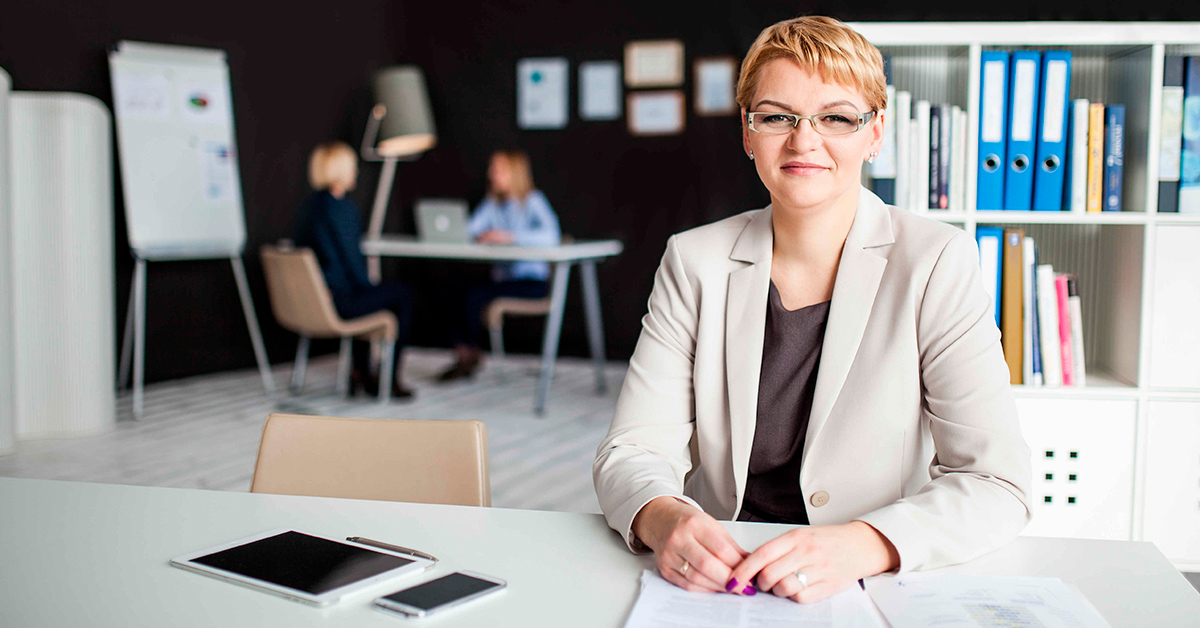 Recruiting has undergone a radical transformation in recent years due to changes in the business environment and the whole world. Jurgita Jankuviene, who has worked in the recruitment and HR industry for the past 15 years, has witnessed this change. She works as the CEO in a Lithuanian company called Contactus which provides professional recruitment, employee assessment and HR management consulting services.

When asked how the recruitment process has changed, Jurgita mentions two main issues she has recognized during her long career.

"More and more candidates are not looking into the job boards, even though they have their CVs placed in the database of those job boards", she tells. "Also, when people with certain skills are not actively looking for a job, they are not willing to send CV's or fill out time-consuming application forms. It takes a lot of time trying to find the right candidates and 'sell' the job positions to them."

This problem has been recognized widely. Studies show that only 15 % of the workforce is actively looking for a new job, although over half of the workforce would consider changing their job if the right kind of opportunity would appear for them.

Another problem she has identified is the number of applications received from people who are not suitable for the position. So, when the candidates are active job seekers, they are quite often not reading job requirements too attentively and are just sending out CVs.

To put it simply; the main issue now is to find the right talents for the right jobs and do it effectively in the shortest possible amount of time.


Time to introduce the tools of the future
When traditional recruitment tools are not effective enough to solve this problem, the gaze must be directed to the future. Keeping pace with brand new market innovations and technologies in recruitment Contactus and Jobilla decided to start cooperation.

Jurgita first got interested in Jobilla because of the unique approach to these occurring problems. "Digital Headhunting" is a relatively new term when it comes to recruiting and hiring. It helps companies to reach just the right target group and the best talents, whether they are actively looking for a job or not.

Contactus has done two Digital Headhunting campaigns with Jobilla now. In particular, the second campaign was really successful and it ended in candidates' negotiations with the employer, even though the position was difficult to fill in, Jurgita adds. She says that they would not have reached this person without Jobilla's tools.


One step at a time towards something new
What kind of additional changes does Jurgita believe the future will bring?

She supposes that the rise of social media will continue, and it will bring out interesting success stories more often. Successful cases are needed so that others can see how different approaches can speed up the recruitment process and help companies get better results.

Jurgita has already seen that in her career. "There were times, when job boards that we are familiar with now were very new and unusual places to post job ads and search for candidates, but the more we started using the Internet the more popular they became. Now you can rarely find (if would find at all) the same job ad from a newspaper. Another example, when we started working with personality "job fit" assessment, very few companies wanted to use personality tests in their recruitment processes but after many years and many success stories businesses started to see how it increased the percentage of successful hiring decisions."

Because Digital Headhunting campaigns have been such a success, Jurgita is bringing modern recruitment marketing and Jobilla's tools also to Lithuania for their customers to use. From her experience, she knows that it may take time to adapt all these new tools and technologies. She says that step by step approach is the most effective way to adapt modern ways of recruiting. "Changes can happen little by little", she summarizes.

This is also one of the reasons why she thinks that Jobilla's software is a great tool. Because the software is free to use, companies do not have to invest huge sums in the beginning. Instead, they can take the software as a part of their business, test it, and gradually learn how to have the most use of it. It has already been shown that it is possible to get some great results right from the start, which motivates to use those tools more and more on a daily basis — and learning more of course helps to achieve even better results.